Our work
Below is a selection of our previous work.
More examples will be added here regularly.
Christmas calendar on social media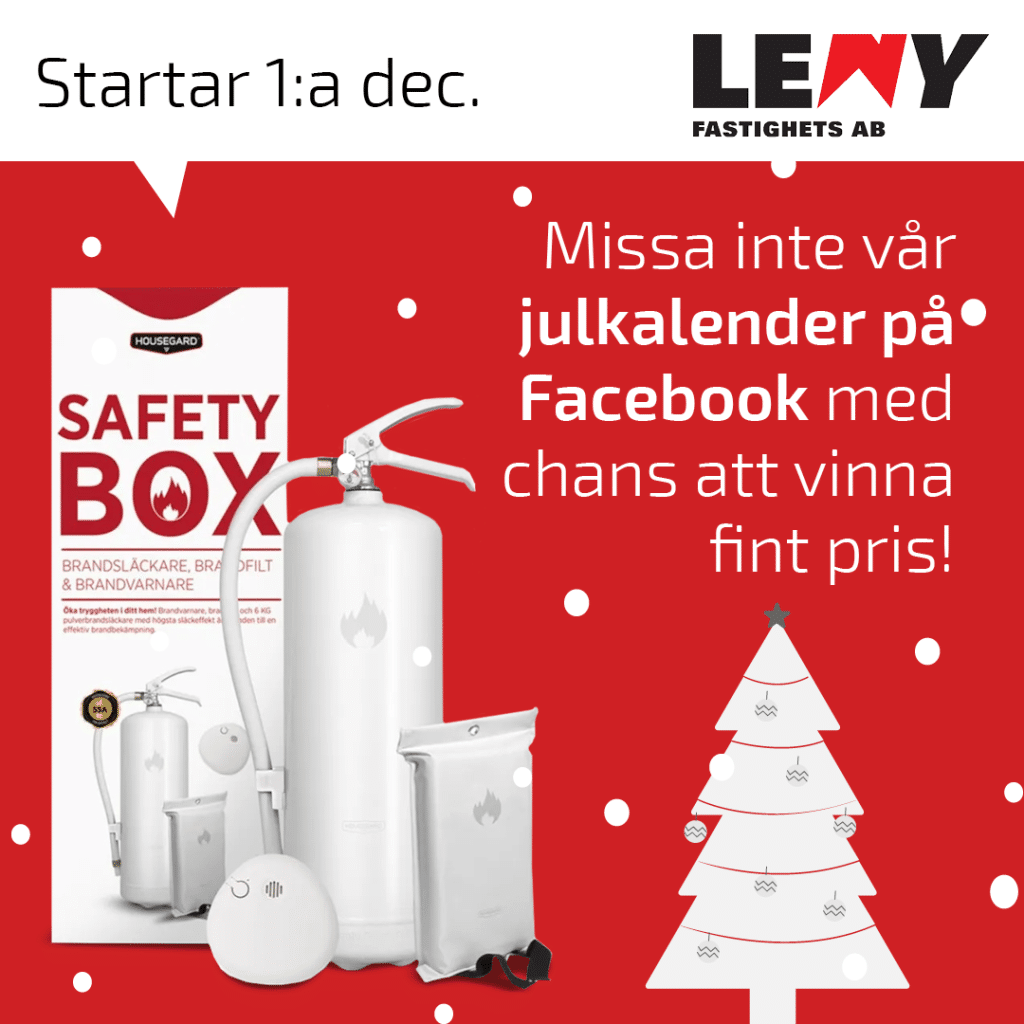 For the second year, the property owner LENY, with Dexera's help, was able to organise a Christmas calendar that became a popular competition on Facebook. Dexera developed an idea concept and a marketing plan and designed suitable graphics for the competition, which was held during the month of December. This has proved to be a very popular feature of the company's social media presence.
Black Friday Campaign for Pool Vendor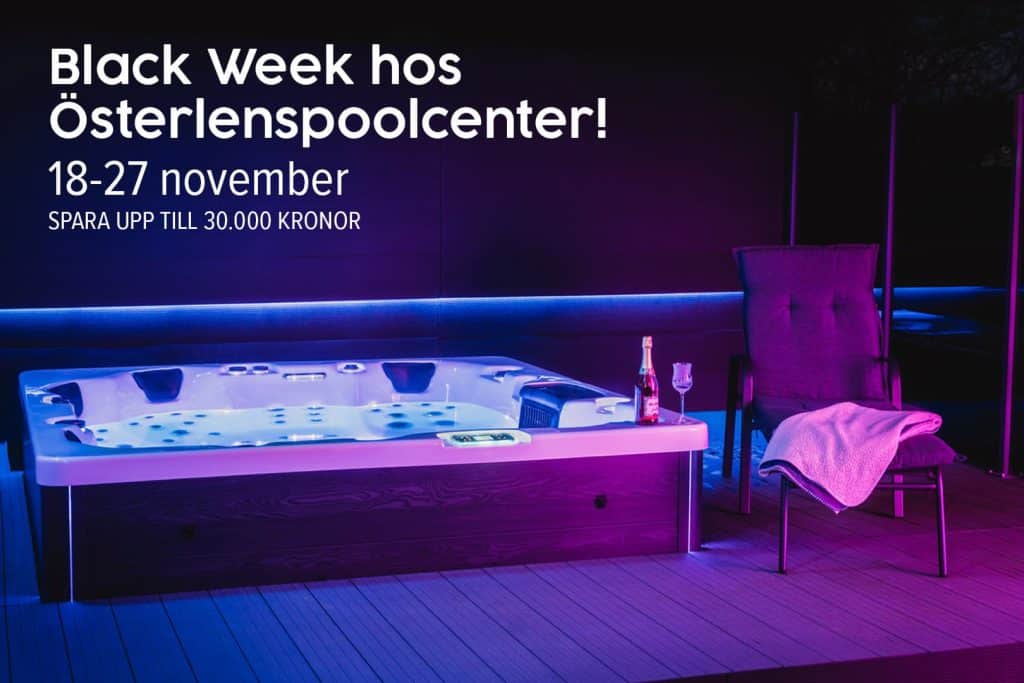 Österlens Poolcenter AB i Tomelilla behövde hjälp med en kampanj för spabad till Black Friday-rean och ställde frågan till Dexera om att ta hand om uppdraget. Vi skapade kampanjer optimerade för e-post, sociala media samt en landningssida för företagets webbplats. En inbjudande design samt uppdaterat bildmaterial ledde till att företaget upplevde en ökning i försäljningen av produkterna.
Brochure and poster for Christmas signage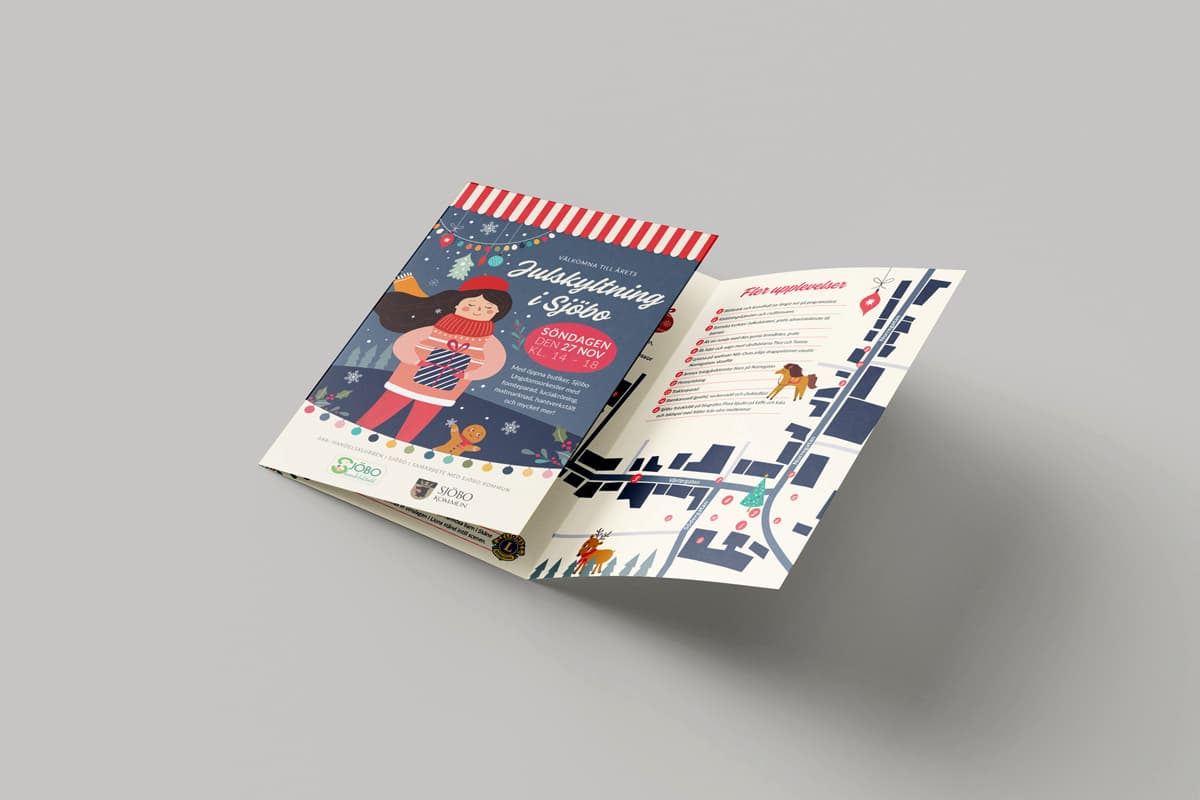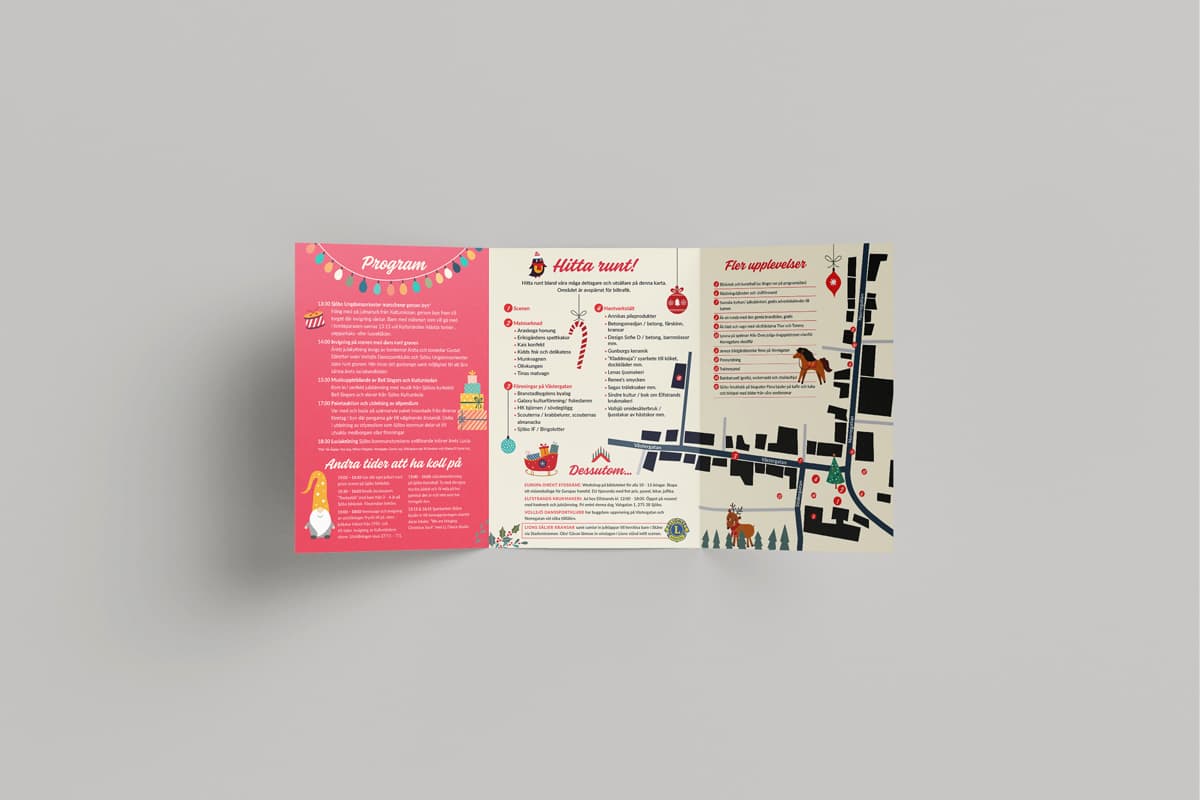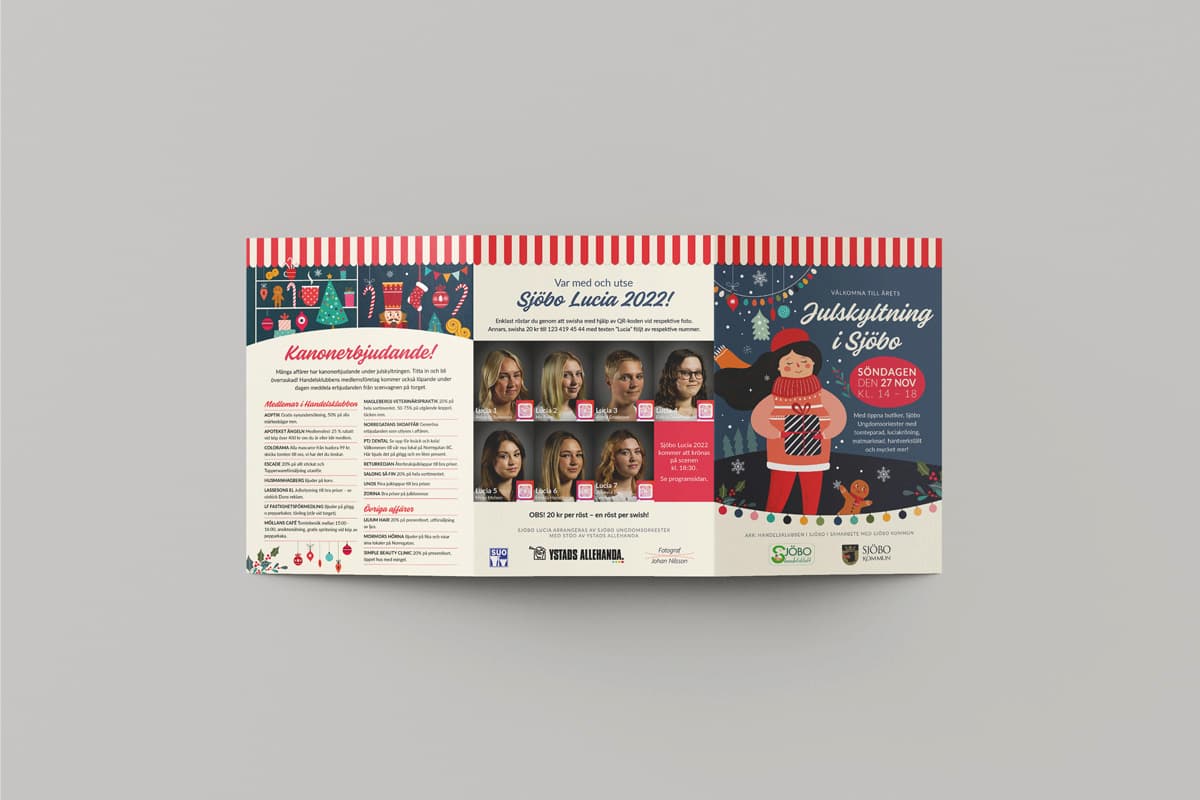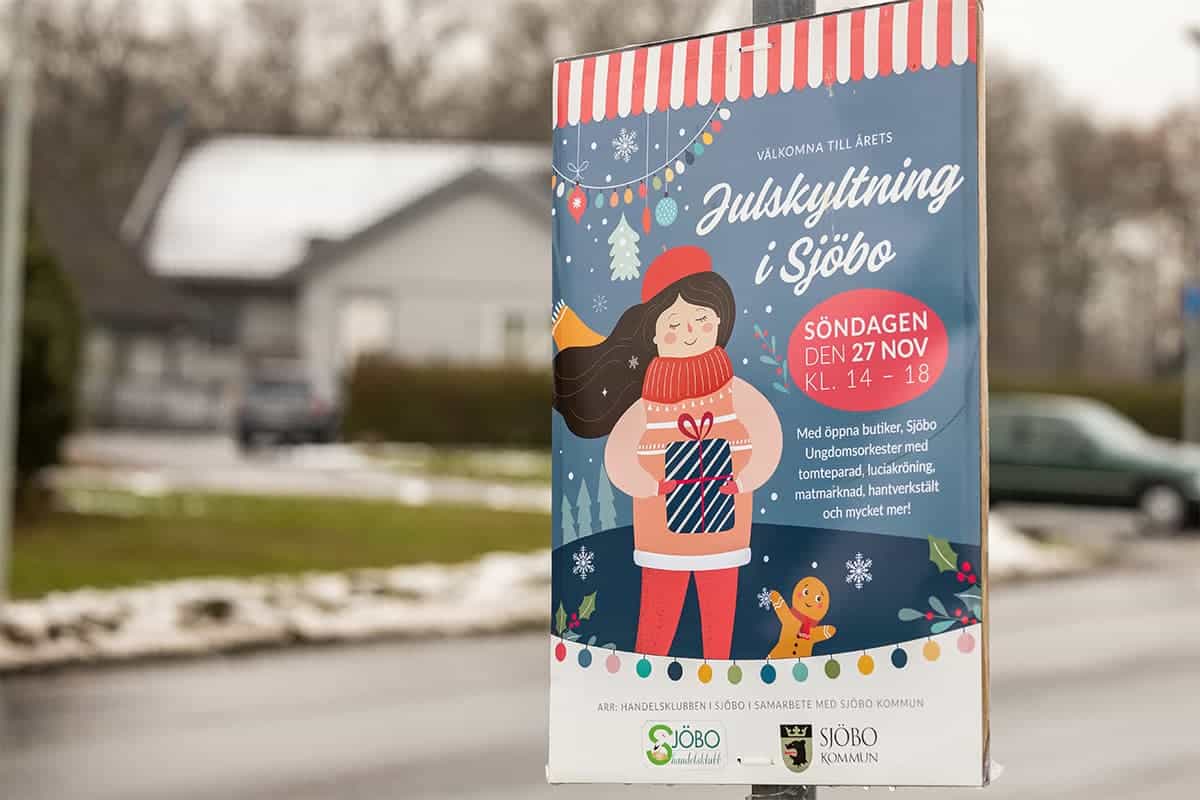 Dexera designed printed material in the form of a brochure and posters for Sjöbo municipality's Christmas season debut. The material was developed with the keywords clear, simple and with a cozy feel to connect to the season. With a map and descriptions of the different activities, Dexera was able to deliver a product that both guides visitors and gives a professional impression of the municipality.
Website for Printing House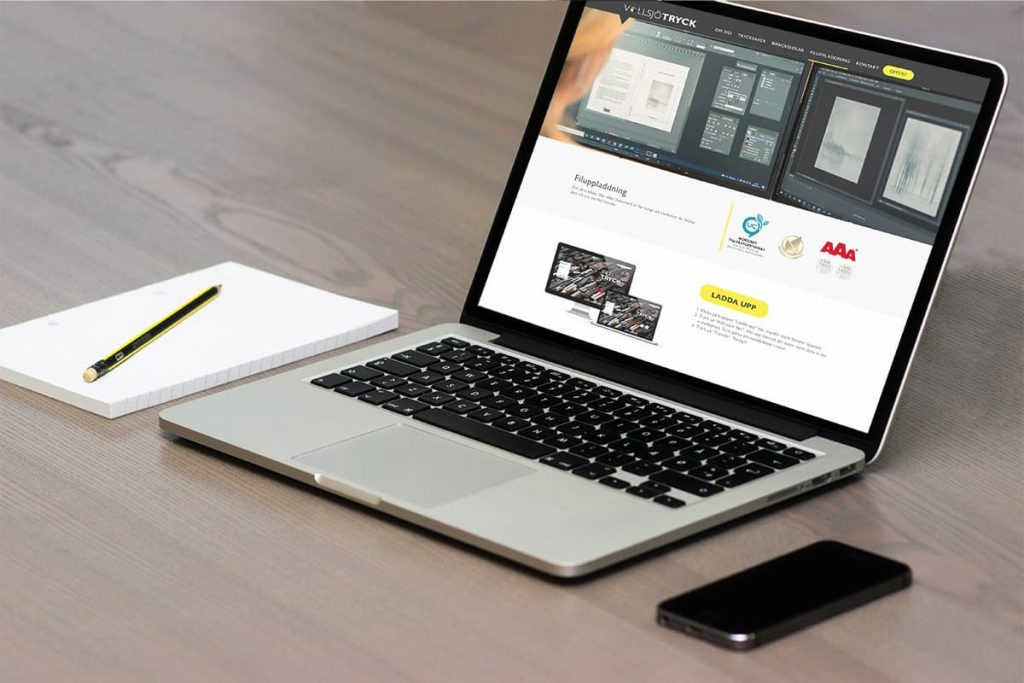 Vollsjö Tryck AB in Sjöbo has a new website that presents all the services and products they can deliver. Dexera has created a comprehensive website with a new visual language and updated photographs that together communicate the company's strong brand in the best possible way.
Website for Nature Experience
We delivered a website for Destination Snogeholm, a popular recreation destination with beautiful views, deep forests and magical experiences. The website provides all the information visitors need as well as the latest Facebook posts.
Design of Business Cards for Community Project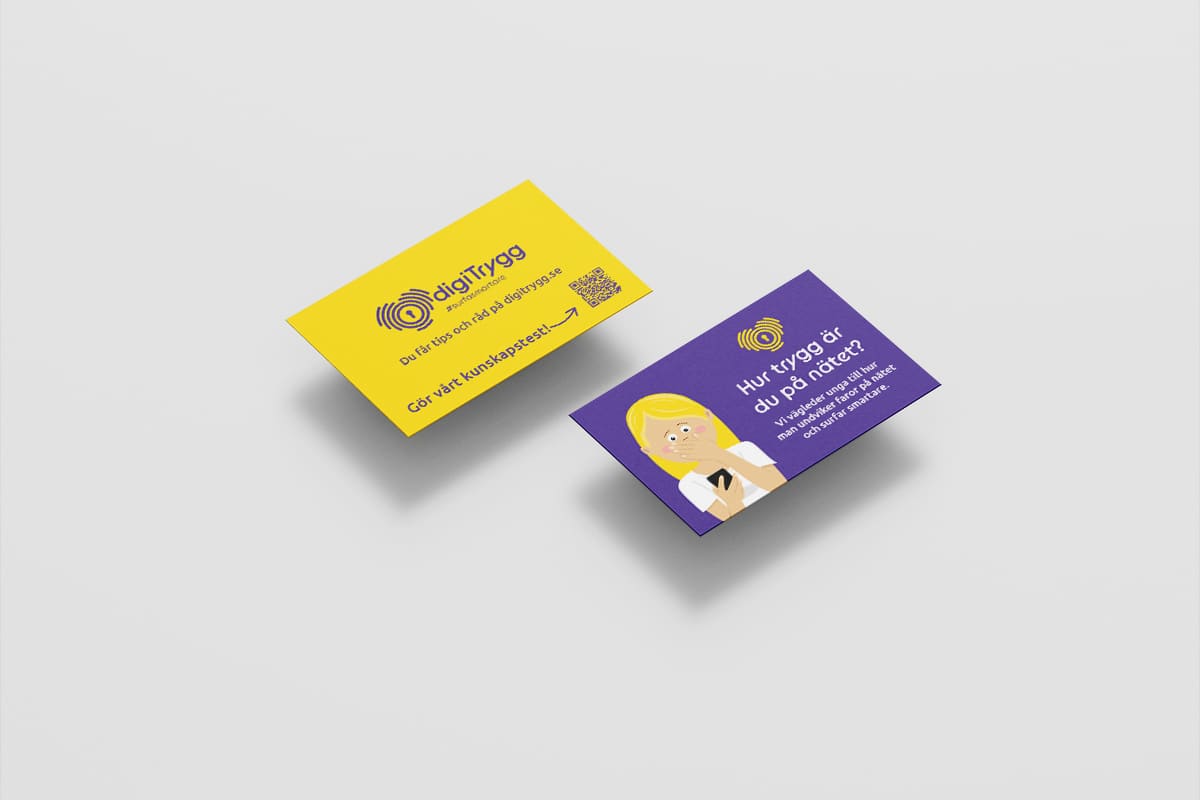 As part of the digiTrygg community project that Dexera has been working on, we designed business cards. The project helps young people in south-eastern Skåne (Sweden) to use the internet in smarter way and avoid many of the dangers that exist online.
Do you like what you see?